Treadstone are entering the world of houseplants with Mood Pots, a stylish collection of which can be used to accentuate indoor decor, allowing users to bring the calming influence of houseplants to their home.
Subtle "inside outside" designs to suit any home or garden
The Mood Pot's feature soft lines, with beautifully crafted subtle detail designs that create a truly unique look. The Mood collection features four eye-catching colours which can be used to harmonise or contrast with indoor decor or outdoor colour schemes.
Urban Grey provides a modern neutral pot for contemporary settings. Latte is smooth and subtle, offering an adaptable shade to suit differing décor. Pistachio is elegant and fashionable, a vibrant pot that will stand out from the crowd. Finally, Raspberry has a warm intensity that will add vivid colour wherever it is used.  Within each colour are two plant effect patterns – Folia and Natura. Folia offers a stunning leaf pattern design that compliments any plant and provides added interest and texture to indoor and outdoor displays. For a more contemporary look, the Natura design's flowing lines, reminiscent of architectural grasses, provides stature and elegance. These designs are available in two sizes, 30cm (RRP £19.99) and 40cm (RRP £34.99).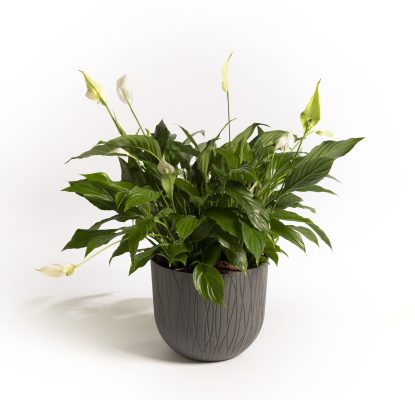 Stylish & Practical
The colour profile of the range offers contemporary and vibrant options that can be used to compliment indoor décor. As well as this they can be used outdoors to add colour to a patio area. The Mood pots can be used as pot covers, as they are supplied without drainage holes. Planting directly into the pots is also easy, as each pot features pre-marked drainage holes which can be simply drilled through.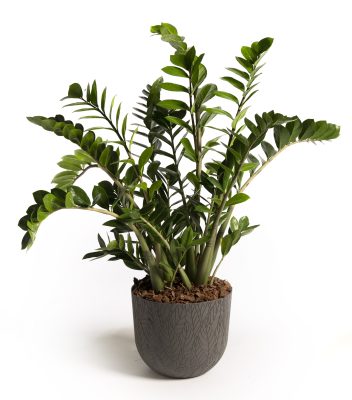 Using recycled content is important to Treadstone and this is done across their brands where possible. Each Mood Pot is made with 65% recycled plastic and are 100% recyclable, giving eco-minded consumers peace of mind.
With Mood Pot's modern look and vivid colourways, they look fantastic in any houseplant instore area. They can be neatly stacked next to plants around garden centres offering useful impulse purchase opportunities for retailers in different departments.
Get in touch with Treadstone today to find out more about the impressive Mood Pot range by The Good Life. Email sales@treadstoneproducts.com to guarantee stock for the 2024 season!