Treadstone Products had an evening of success at the 2022 GIMA Awards at Celtic Manor on Thursday 20th October. The innovative garden products supplier scooped a prestigious GIMA award and three finalist nominations.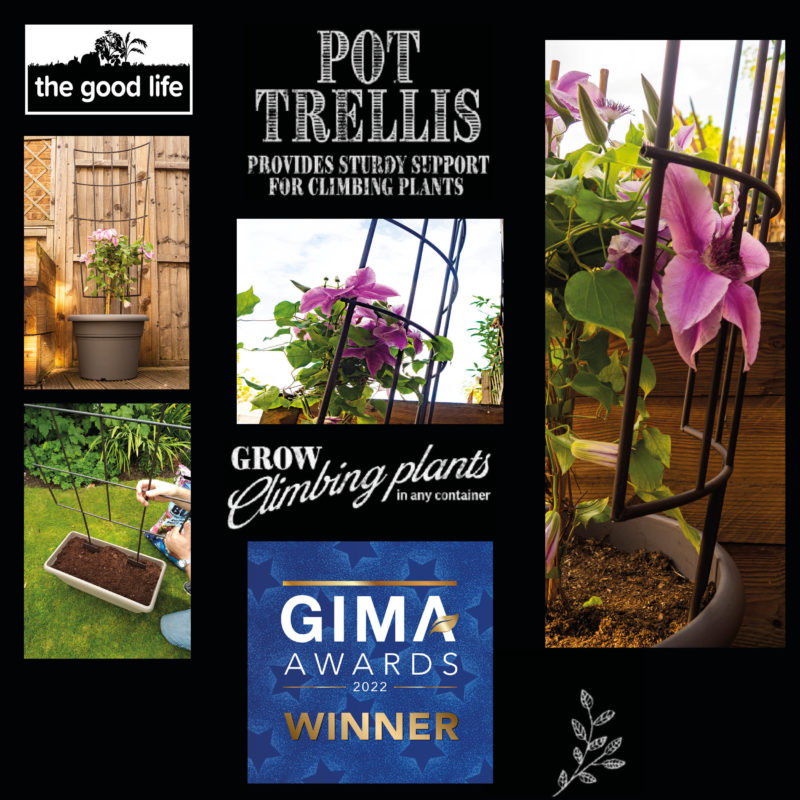 Another industry award for Pot Trellis 
Having previously won the best in show award at
Glee 2021, Pot & Trough Trellis was once again recognised by the gardening
industry. Pot Trellis won the GIMA award for best new product in the Garden
Landscaping category.
 Pot Trellis & Trough Trellis is a range of durable steel trellis that can be adapted to a planter or even a bedding area. By pushing the clever stability plate into compost, this design enables users to install a solid plant support within a matter of minutes.
The most unique product in the range is the Pot Trellis that is designed for round pots. Unlike the straight Trough Trellis, the Pot Trellis is curved to follow the shape of pots,
a feature unseen in the market, until now.
Recognition for ClipGlove Pruner Gloves
There was also some limelight for a new product launched within the ClipGlove brand. Gauntlet Pruner Gloves were a finalist in the Garden Clothing & Gifts category and the Pruner Rose style display stand was also a finalist in the Best Point of Sale category.
 These thorn-esistant gardening gloves have suede reinforcement on the palm and fingers for added protection. The gauntlet-style means the forearms are well protected in use from the prickliest of bushes. Each pair of ClipGlove gardening gloves come held together with a carabiner clip, this clip enables gardeners to fasten the gloves onto a convenient place during and after use and solves that age-old problem, of losing gloves around the garden.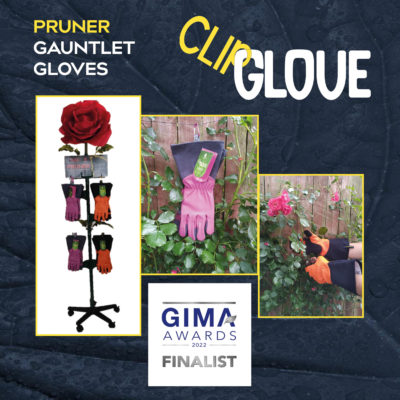 ClipGlove Accessories come close
A fantastic addition to the ClipGlove range has been ClipGlove Accessories and this was also a finalist in the GIMA Garden Clothing & Gifts category. Every item in this range includes the signature carabiner clip and the same 'quality without compromise' promise. The range features Aprons, Kneelers & Bags ideal for use whilst gardening but also great for DIY and crafts. The accessories also match the colour profiles of the glove range with Pink/Blue and Orange/Navy designs available.
 The recent accolades at the 2022 GIMA awards come 3 years after the ClipGlove brand scooped two GIMA awards. With a thirst for innovation in gardening, Treadstone is now establishing itself for products that inspire customers. If you want to discuss any of the products featured at the GIMA awards or anything else from the Treadstone offering, DARE TO SELL DIFFERENT and get in touch with Treadstone today – sales@treadstoneproducts.com. If you want to know more about Treadstone please visit www.treadstoneproducts.com.