At Treadstone Products, we're very proud of our gardening gloves and truly believe we manufacture some of the best gardening gloves in the market.
Whether you're looking for a heavy duty gripper glove or a female shock absorbing glove, our Clip Glove Range is comprehensive and innovative.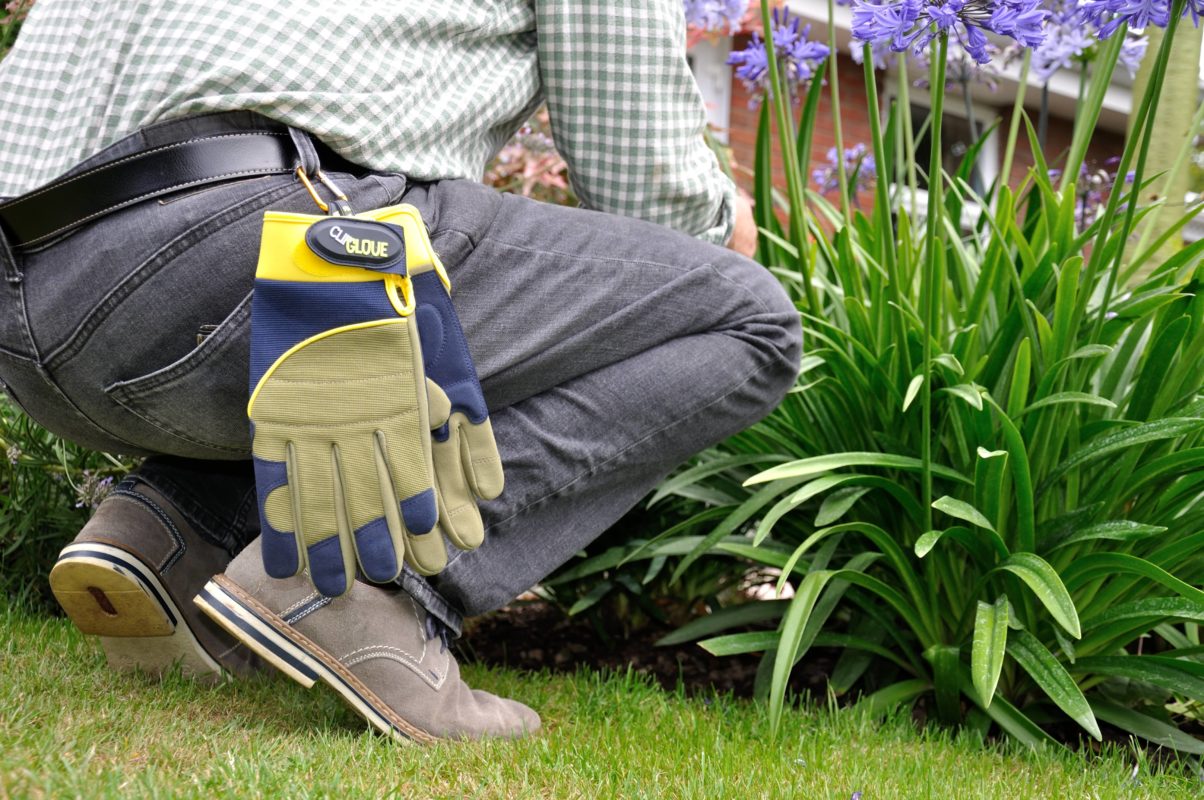 Why do we believe that the Clip Glove is the best gardening glove?
The Clip Glove is not only incredibly versatile and comfortable for the wearer, at Treadstone Products we like to think outside the box and as such, our Clip Glove range comes with 'that clever little clip' attached, meaning losing your gardening gloves is a thing of the past. This carabiner clip is such a simple feature but it adds incredible ease for consumers and retailers alike.
For retailers, this is great because the clip also doubles up as a way of protecting your header cards and keeping gloves together. Combined with our attractive merchandising stand, you're sure to not only entice people to try the Clip Gloves on, you'll be safe in the knowledge that you're not going to suffer loss or damage of stock as a result.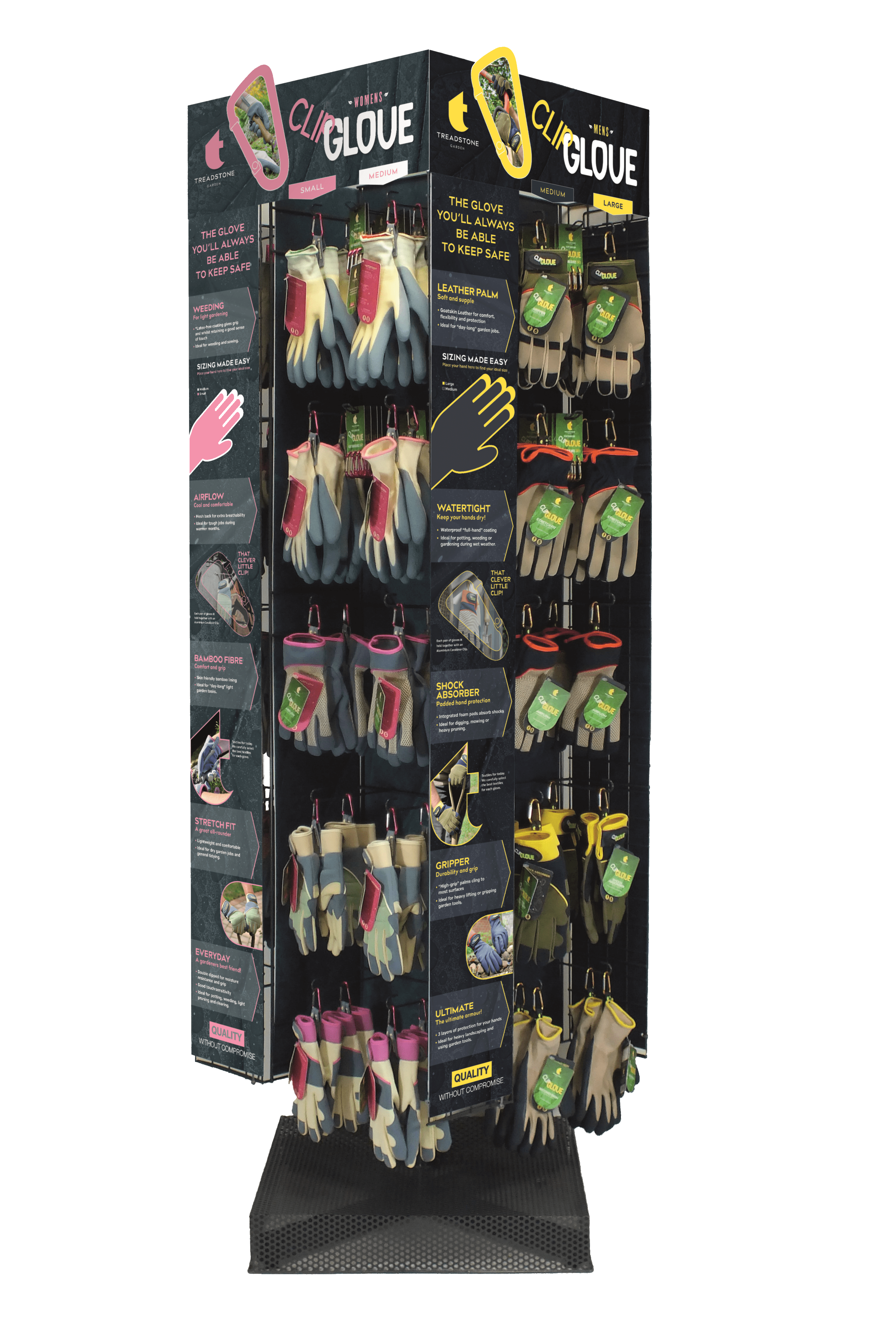 In the Clip Glove Range, we offer, among others, Light Duty, Medium Duty and Heavy Duty gardening gloves. You can view our ranges here: https://www.treadstoneproducts.com/treadstone-garden/clip-glove/our-range/.
If you're looking for the best gardening gloves, whether you're an end user or retailer, contact us today and we can inform you where your nearest stockist is, or how you can start stocking the innovative Clip Glove today.