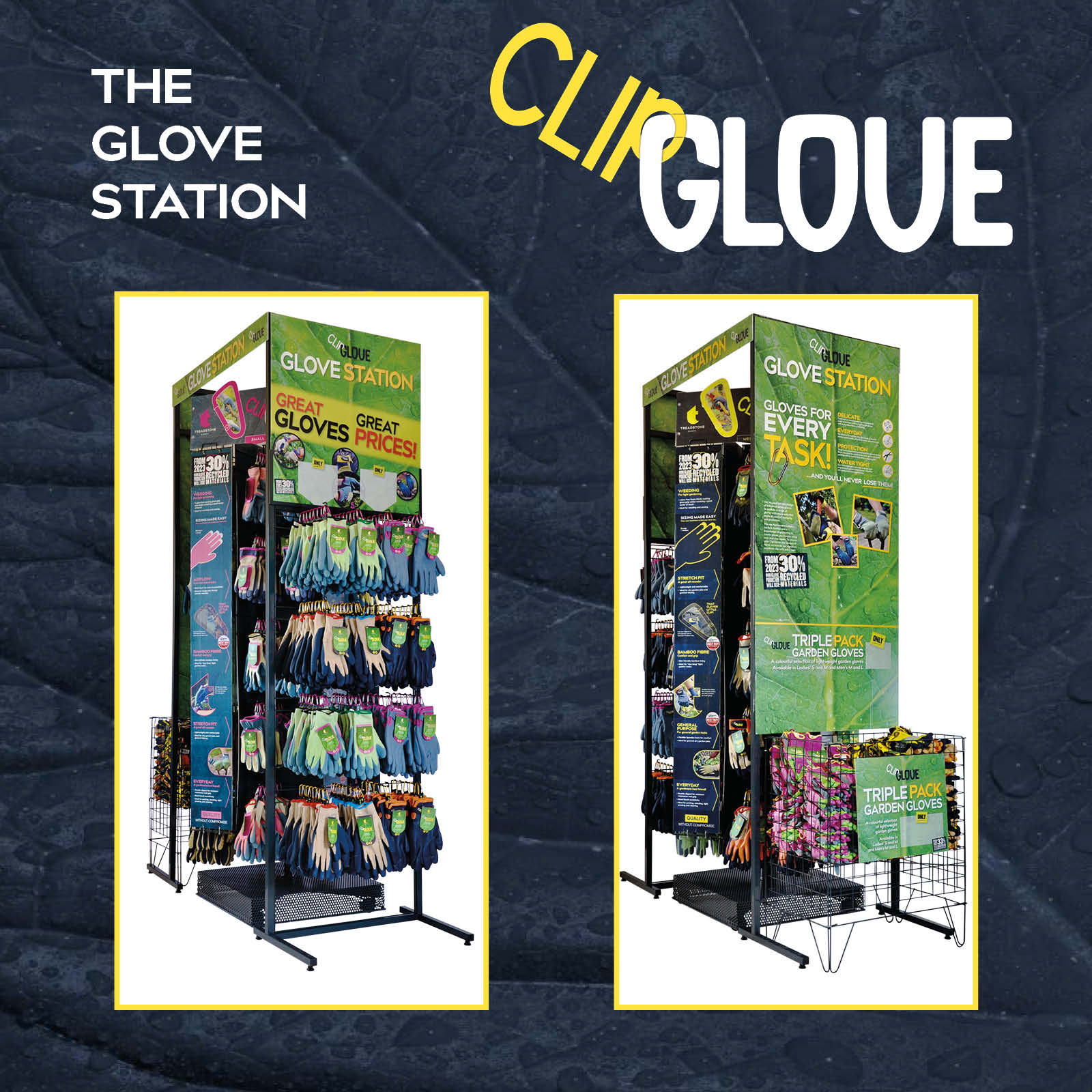 ClipGlove Glove Station
For 2023 ClipGlove will be offering retail partners the opportunity to upgrade their spinner by converting it to the new "Glove Station". Keeping the spinner as the centrepiece, the glove station provides a permanent home for the fast-selling triple packs and an impactful endcap for seasonal glove promotions. The "Glove Station" provides retailers and consumers with all
their garden glove needs in one high impact, informative destination unit.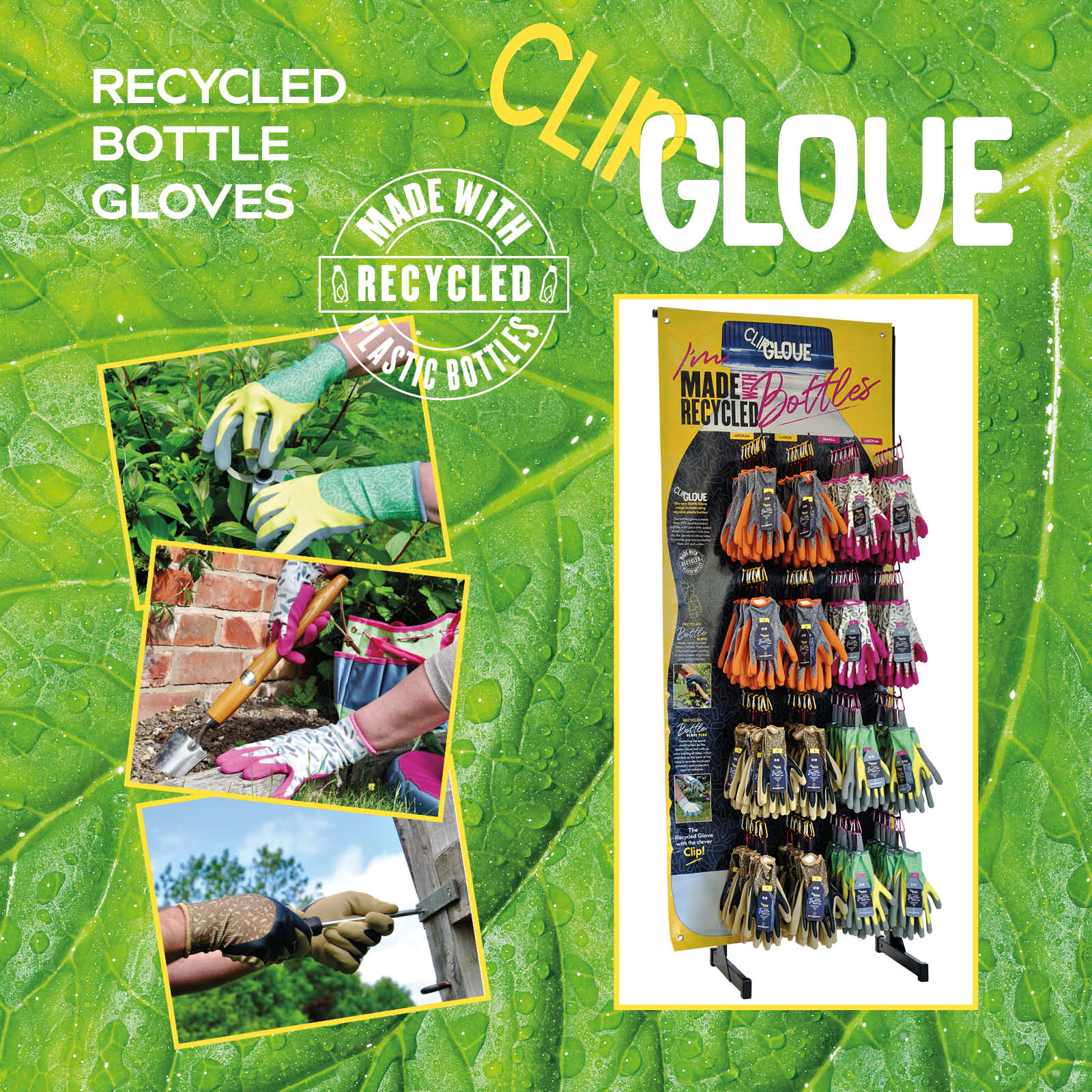 ClipGlove Recycled Bottle Gloves
Our new recycled glove range features a stylish collection of Men's and Ladies' gloves made using recycled plastic bottles! The knitted glove is made from 95% recycled plastic bottles, with just a little added elastic for comfort. We then dip the gloves in natural latex to provide grip and protection from dirt and water. The fun, colourful printed designs add a touch of style whilst giving a nod to the "bottle heritage" of the gloves.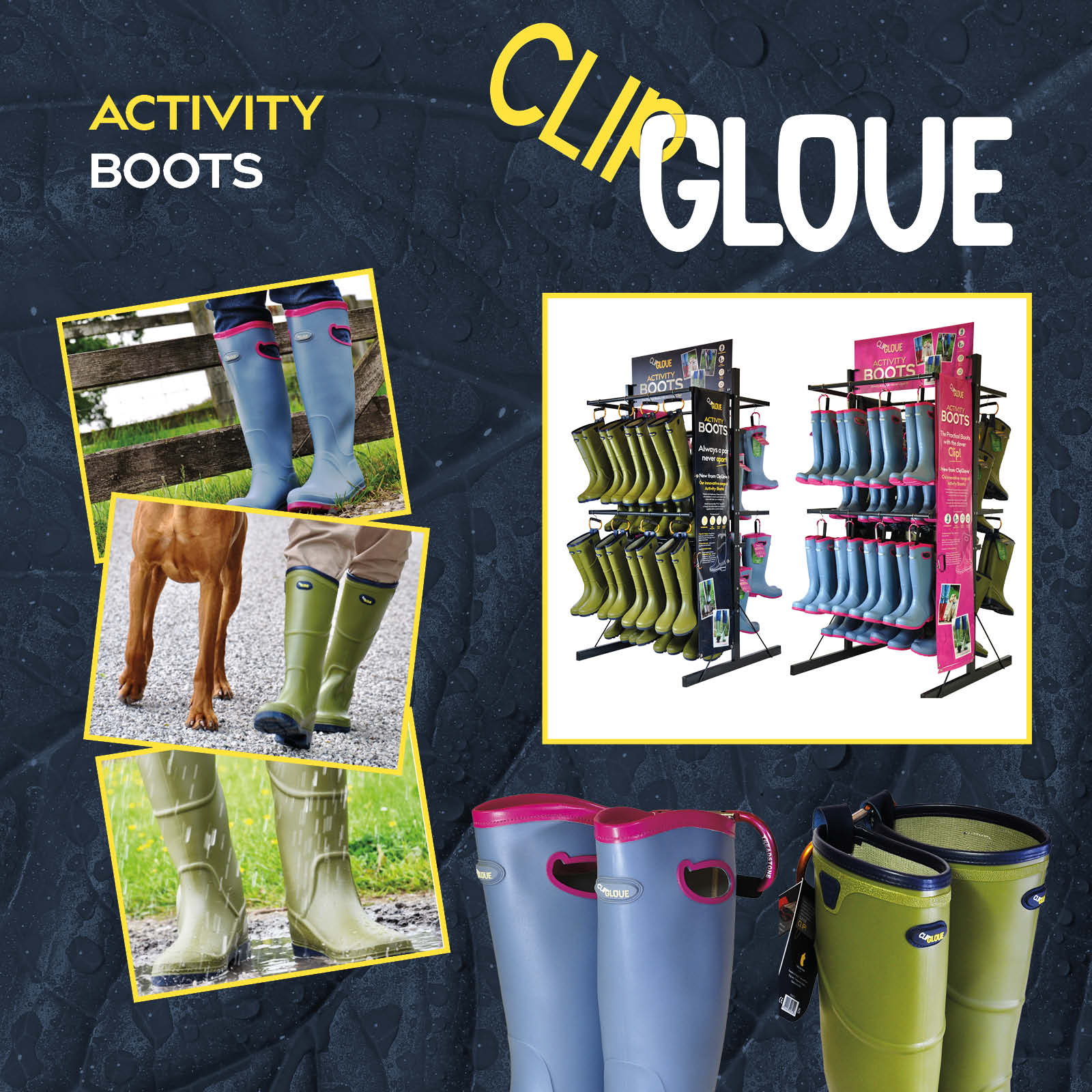 ClipGlove Activity Boots
Made from durable PVC to provide tough, comfortable, and excellent value wellington boots, Activity Boots are packed with many features. Available in both men's and ladies' styles, the contoured boot top – adds style and comfort. The "Easy-on" features makes for a better user experience, the Ladies' version features stylish hand grip apertures on each side of the boot, whilst the Men's version features a pull loop on the back of the boot to aid getting the boot on. The smart two-tone look is impactful, whilst the comfortable insoles offer support for feet. Every pair is supplied with the ClipGlove giant carabiner clip – perfect to keep the boots together and to hang them up for storage.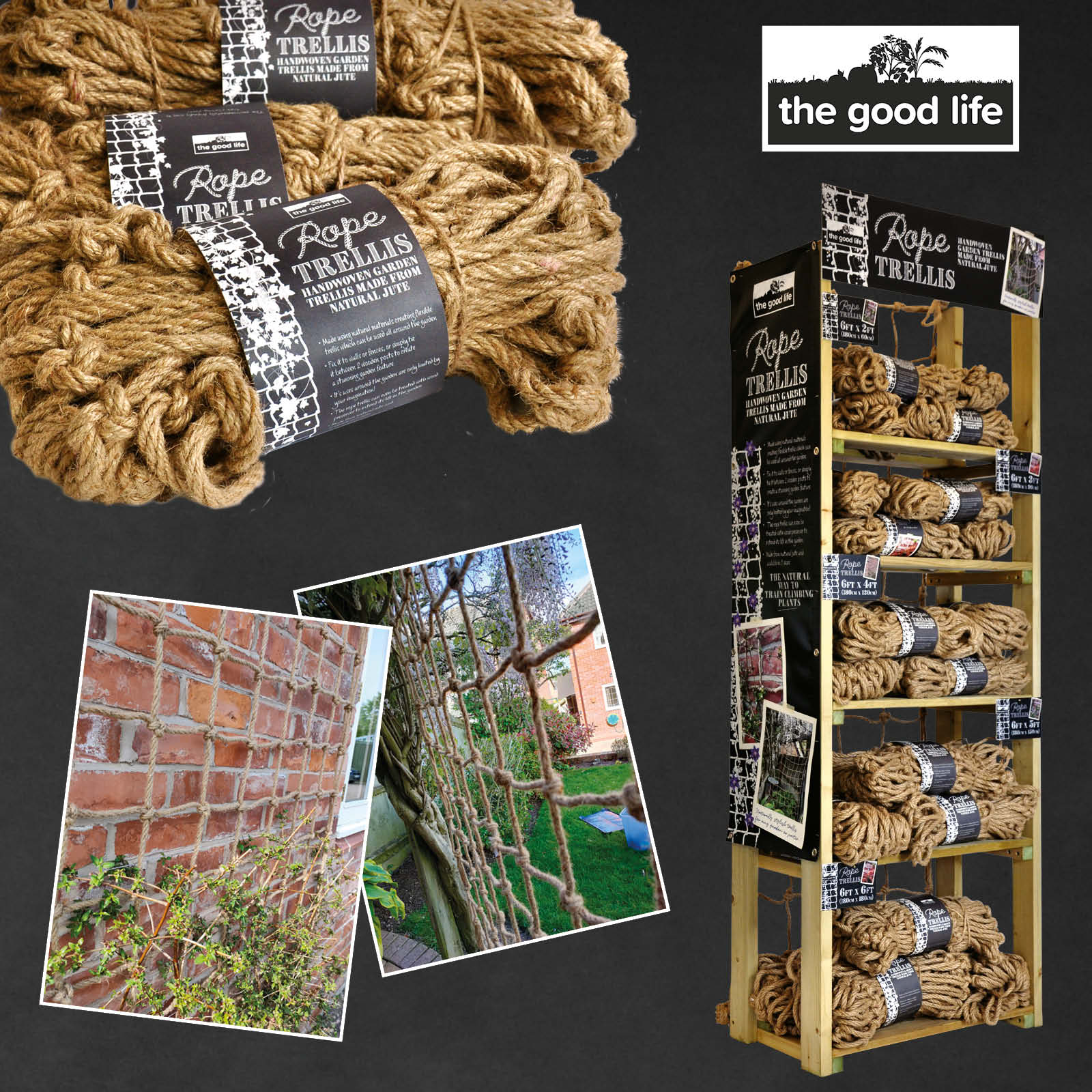 Rope Trellis
This clever product is hand made using natural materials creating flexible trellis which can be used all around the garden. It can be easily fixed to walls or fences, or simply tie it between two wooden posts to create a stunning garden feature and plant support. It is made from natural Jute and is available in five sizes from 6x2ft to 6x6ft.
Recycled Storage
This range has been developed in conjunction with the SmartStore brand and uses post-consumer and industrial plastic waste to provide an environmentally friendly way to store! Unlike some cheaper inferior products, the boxes and baskets are rigid, durable and offer superior strength and high impact resistance, which is why they carry a 10-year guarantee against defects. Baskets and boxes are ideal for Home, Shed, Garage and Greenhouse use and like all Treadstone products there is a display stand with chalk board effect POS to helps reinforce the eco message to consumers.