Safety gloves?  They're all the same aren't they? 
Tony O'Donovan, European Sales Manager – Safety Division for Treadstone Products shares his experise on what sets the company's safety gloves apart from key competitor products.
 It's something we hear quite a lot at Treadstone Products and was certainly a bit of a theme at our recent NEC exhibition, where we presented our latest range of engineering safety gloves to a pleasantly surprised audience at Subcon 23. I say surprised, as we were the only dedicated safety glove manufacturer at the show and we were very grateful for the many who stopped by ( some slightly coerced ) and cheerfully took away catalogues, contact details and some of the many free safety glove samples on offer during the show.
It's certainly true that safety gloves do often look the same, but it's a fast moving, innovative industry that has seen enormous changes in the last 20 years and if you look a little more carefully "under the bonnet", the differences can be quite stunning!
If we look at just one element of safety gloves for instance, "cut resistance", this is certainly very evident indeed. You really don't have to be that old to remember when cut resistance was just a thick leather palm or a seemingly space age ¾ nitrile coating. These days of course, even the glory days of "Cut 5", the gold standard for many years with all glove manufacturers, is mostly long forgotten. Its been replaced now with a much more informative, accurate and higher performance A-F system under the EN388 standard, with cut F rapidly becoming the "go to" for most users with cut resistance requirements..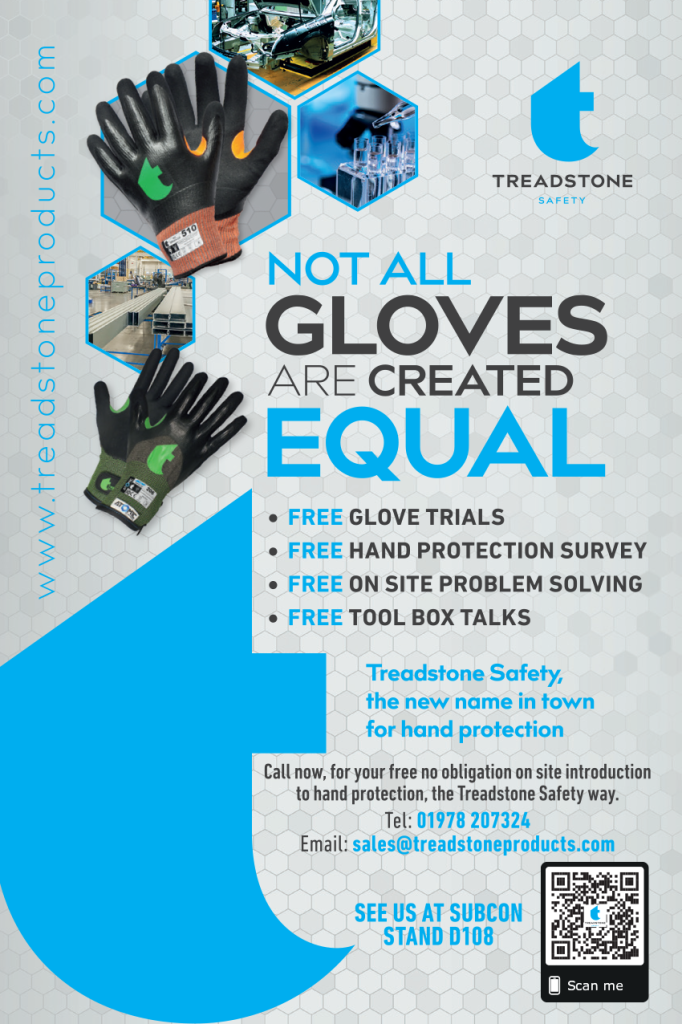 But there's so much more to a glove than cut resistance.. Today's safety glove users require many different functions from their hand protection, for different tasks and for different levels of protection.. Whether that's durability, puncture resistance, impact protection or touch sensitivity, dexterity, comfort or even just getting the right size, glove wearers are far more selective about exactly what they want. And that's a good thing, because glove users and their respective employers are better educated than ever before about the hazards and risks around the workplace, more aware of their responsibilities around PPE provision and glove users, are perhaps more concerned than ever for their own individual welfare..
At Treadstone, we have a huge variety of engineering safety gloves for a wide range of applications. From the flagship "Atom1c" Graphene Cut Resistant Range, featuring low diameter, touch sensitivity with exceptional high cut resistance, to the super comfortable RazorPlex Range or for those with less money to spend, but still have high performance requirements, there's our timeless "Originals" range. Something for everybody, you might say…
Net zero / carbon neutral / recycled content is fast becoming the topic on most people minds. Companies are naturally looking to recycled or eco friendly safety glove products as a standard part of their PPE requirements, as they look to reduce their own impact on the environment.. Its early days for the industry and there's currently a lot of "green washing" going on, but certainly gloves with recycled bottle content can make a difference and with more traceability and independently scrutinised evidence based proof required, this will soon be the norm for most glove manufacturers… Our own range is due for launch in 2024, featuring gloves specifically designed for the engineering markets across all cut levels, so watch this space…
In addition to this, our launch packaging already removed over 1 million individual glove bags from the eco system, with cardboard inner packs and header cards replacing unnecessary plastics. We are going even further with our new innovative Green T range, with announcements in due course…
Since our official launch on the international stage at A+A Dusseldorf 2019 and in the UK at Health and Safety, NEC the company has grown enormously, with our gloves entering many markets across the UK.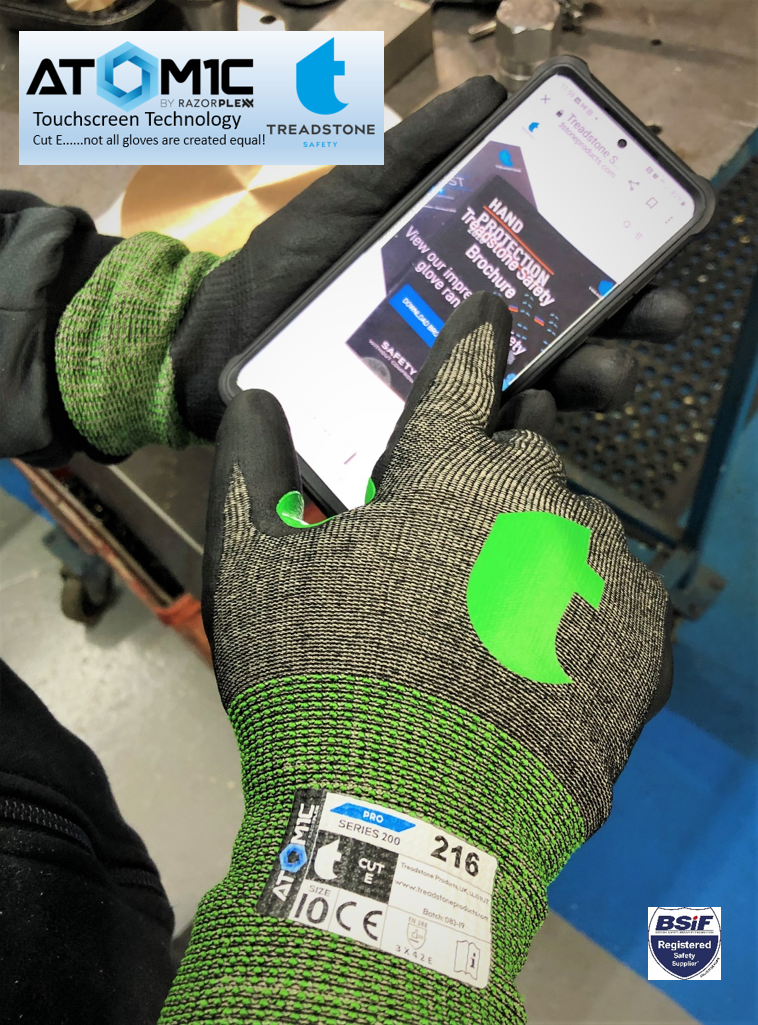 Whether that's oil and gas, engineering, manufacturing, aerospace, HVAC, assembly, agriculture or local authority Treadstone Products certainly have the safety gloves for your business. Our products and services also include free tool box talks, site surveys and assessments, problem solving sessions, free trials and educational training for management and supervisors to ensure the best hand protection for your site… There's a no obligation, stress free discussion to be had, with no pressured sales pitches and no pushy sales reps… We're safety people and we want to promote the best hand protection for the job, even if its not ours!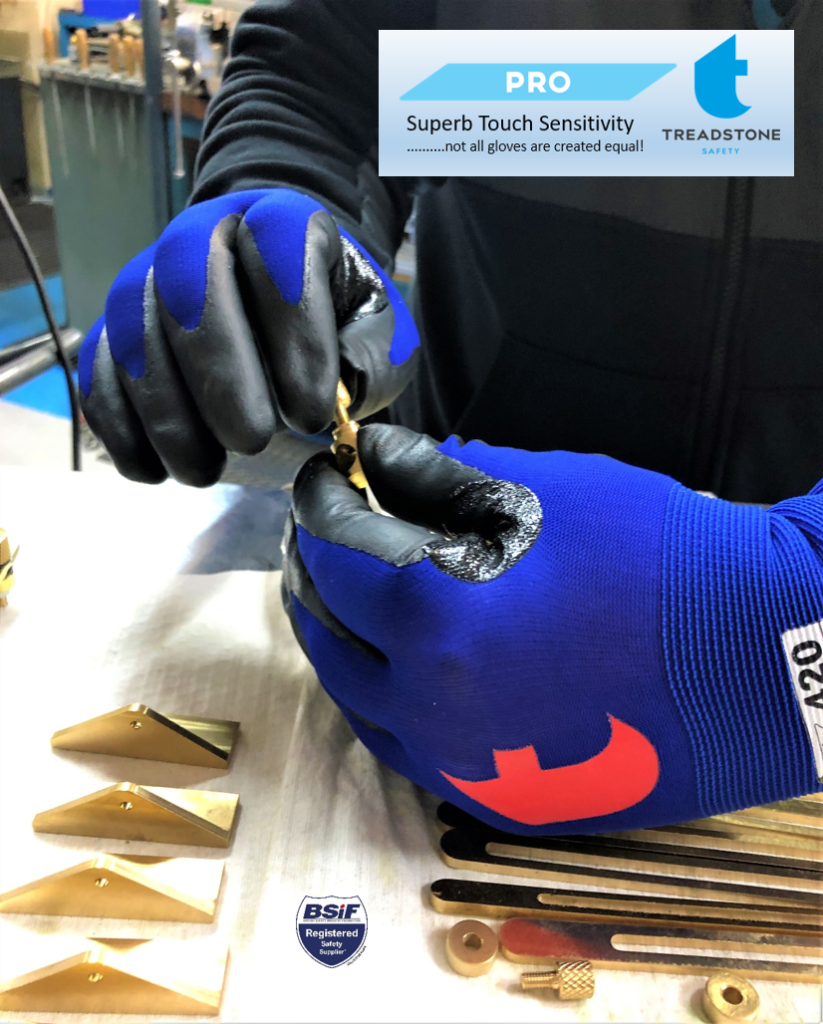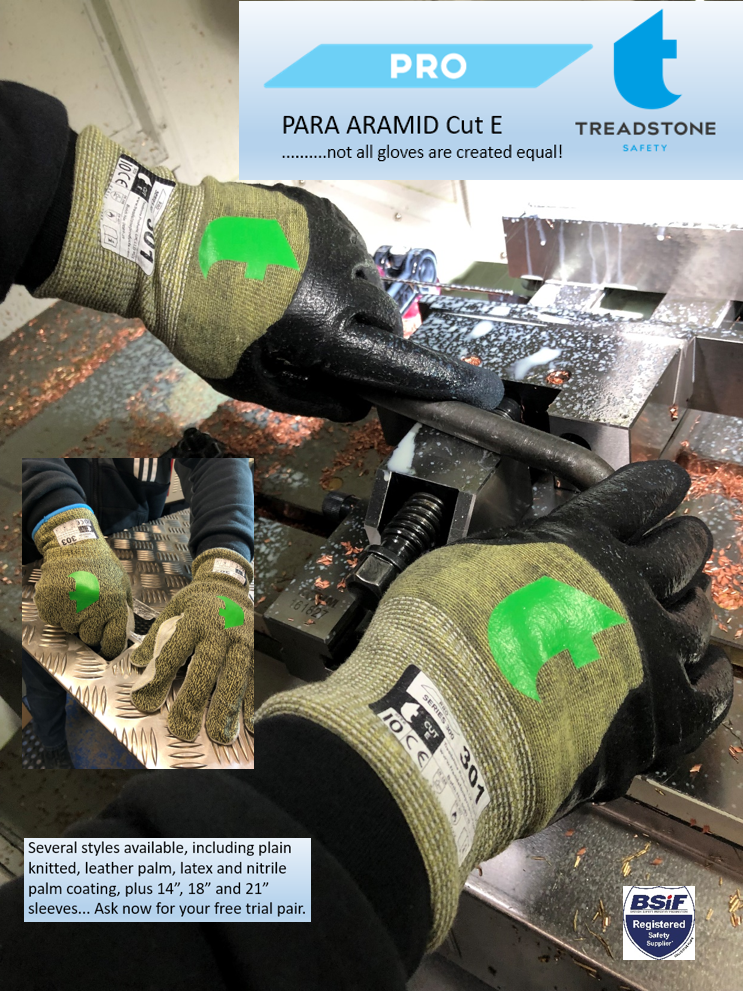 Wherever you buy your gloves, there is a Treadstone Safety Glove that you can buy safely, with confidence and at a price you can afford… That's our "Safety without Compromise" guarantee.. We would put our products against any of the big price ticket, brand names in the safety glove world on quality and performance, whoever they are, so you can buy our Treadstone Branded products with absolute confidence. As a proud, certified British Safety Industry Federation member, it's the very least you would expect…..