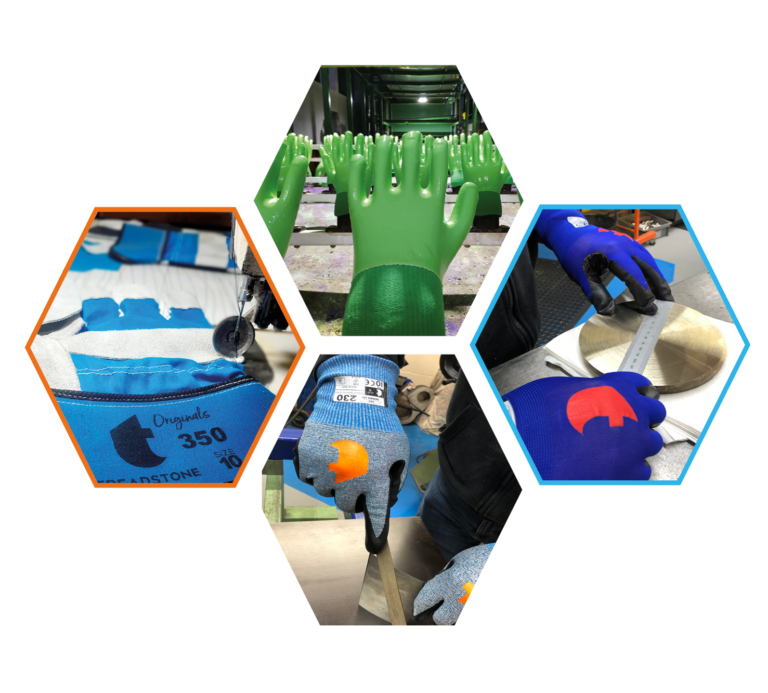 Treadstone Products is an innovative supplier of Safety gloves to multiple European markets.  Working in close partnership with some of the finest glove manufacturers in the Asia Pacific region allows us to provide an unrivalled selection of innovative products produced to exacting standards.
Our close business alliance not only allows us to supply a large portfolio of factory standard product, but has enabled us to develop a bespoke range for the European market under the Treadstone brand. Listen to our audio guide from our European Sales Manager Tony below to hear more!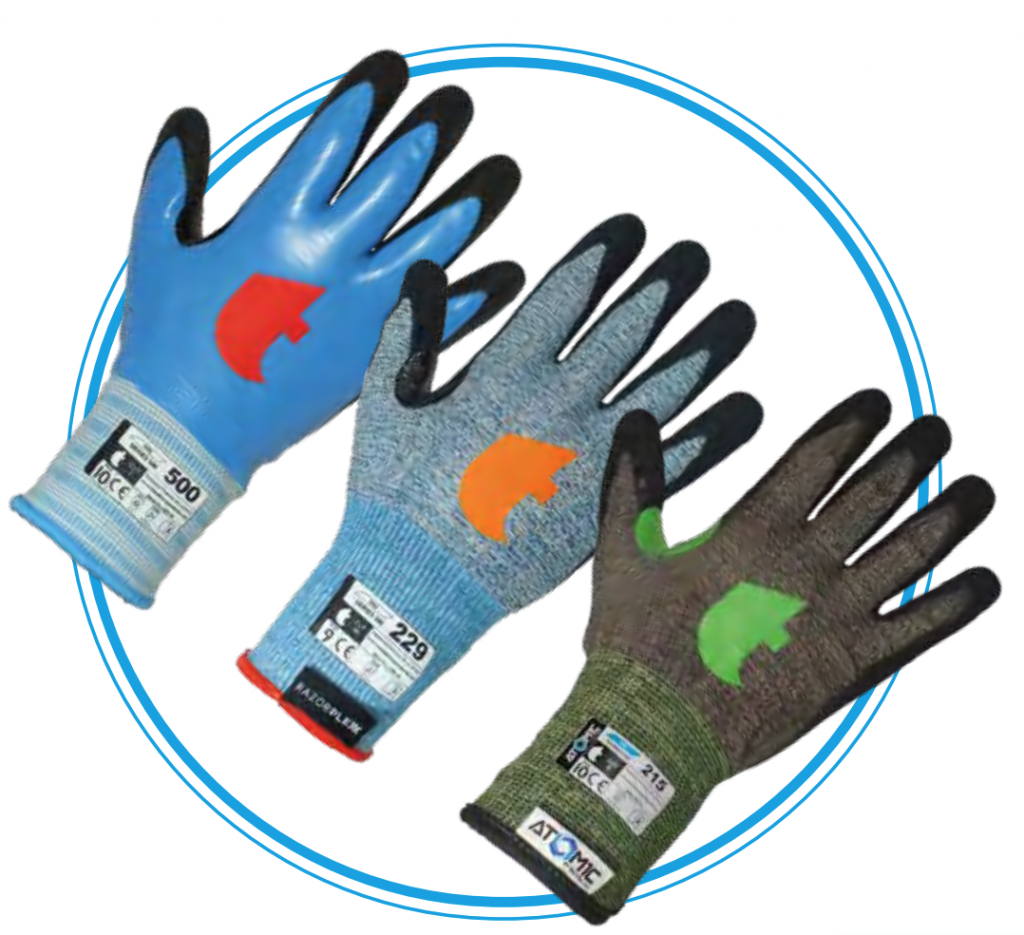 YOUR GUIDE FOR A SAFER WORKPLACE
All of our gloves are tested for cut resistance under the most recent standards in line with mechanical risk. Spectrum-iD is a simple colour coded glove selection system which will guide you to choose the right glove for your job. Simply choose Low Cut Risk (Red), Medium Cut Risk (Amber) or High Cut Risk (Green). Spectum-iD makes glove selection much safer and easier for all concerned.
Our glove portfolio, manufactured in exceptional, modern facilities, includes a wide range of quality knitted, dipped and coated gloves, leather gloves, chemical gloves and disposables.
Our partner factories have the capacity to manufacture 1.2 billion pairs of gloves per annum and with investment in R&D, new yarn and coating plants, you can be confident in our ability to deliver quality, volume and innovation.
Appealing to discerning glove users and safety conscious employers in Agriculture, Government Agencies, Automotive, Aerospace, Food, Manufacturing and the Industrial PPE supply chain – Treadstone supplies products, service and support you can trust.
Here, Tony our European Sales Manager explains in more detail the features of the Razorplex / Aramid / Atomic range. 
As part of the giant Jiangsu CLS Technology Group, we have huge flexibility and experience when it comes to creating bespoke product offering, which includes the ability to supply private label products. Our business in China was built on providing some of the world's leading glove brands with own branded product and we continue that service today. Our standard product portfolio increases every year, with new styles, new colours, new designs and many new innovative product ideas. Our R&D laboratory is continually developing new products and technologies, ensuring Treadstone leads the way in PPE manufacturing.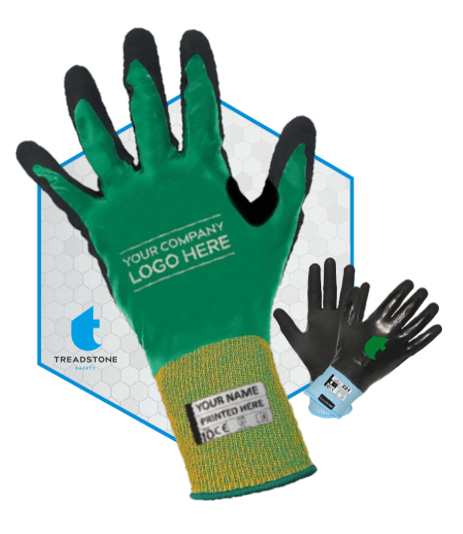 MARKET LEADING SAFETY STANDARDS

Many PPE products claim CE approvals but may not have been appropriately certified. Some may even be counterfeits of existing products. In our experience these products just do not perform as they should, putting lives at risk and exposing employers to prosecution. To help combat this, the BSIF has created the Registered Safety Supplier (RSS) scheme. Companies displaying the scheme's logo have signed a binding declaration that the safety equipment they offer meets the appropriate standards, fully complies with the PPE regulations and is appropriately CE marked. Treadstone Safety have been independently audited and are proud to confirm compliance with the scheme's requirements.
TREADSTONE SAFETY GALLERY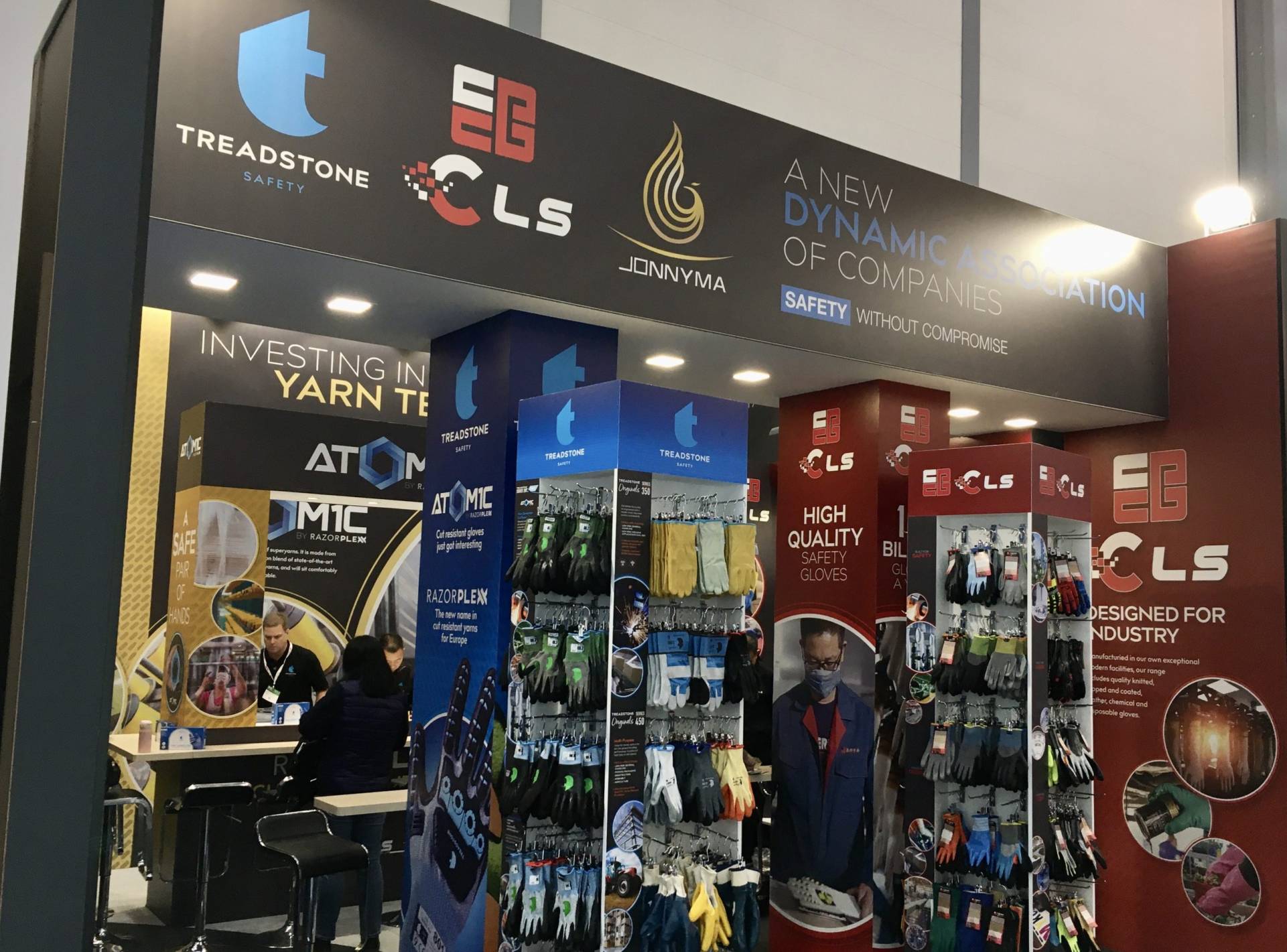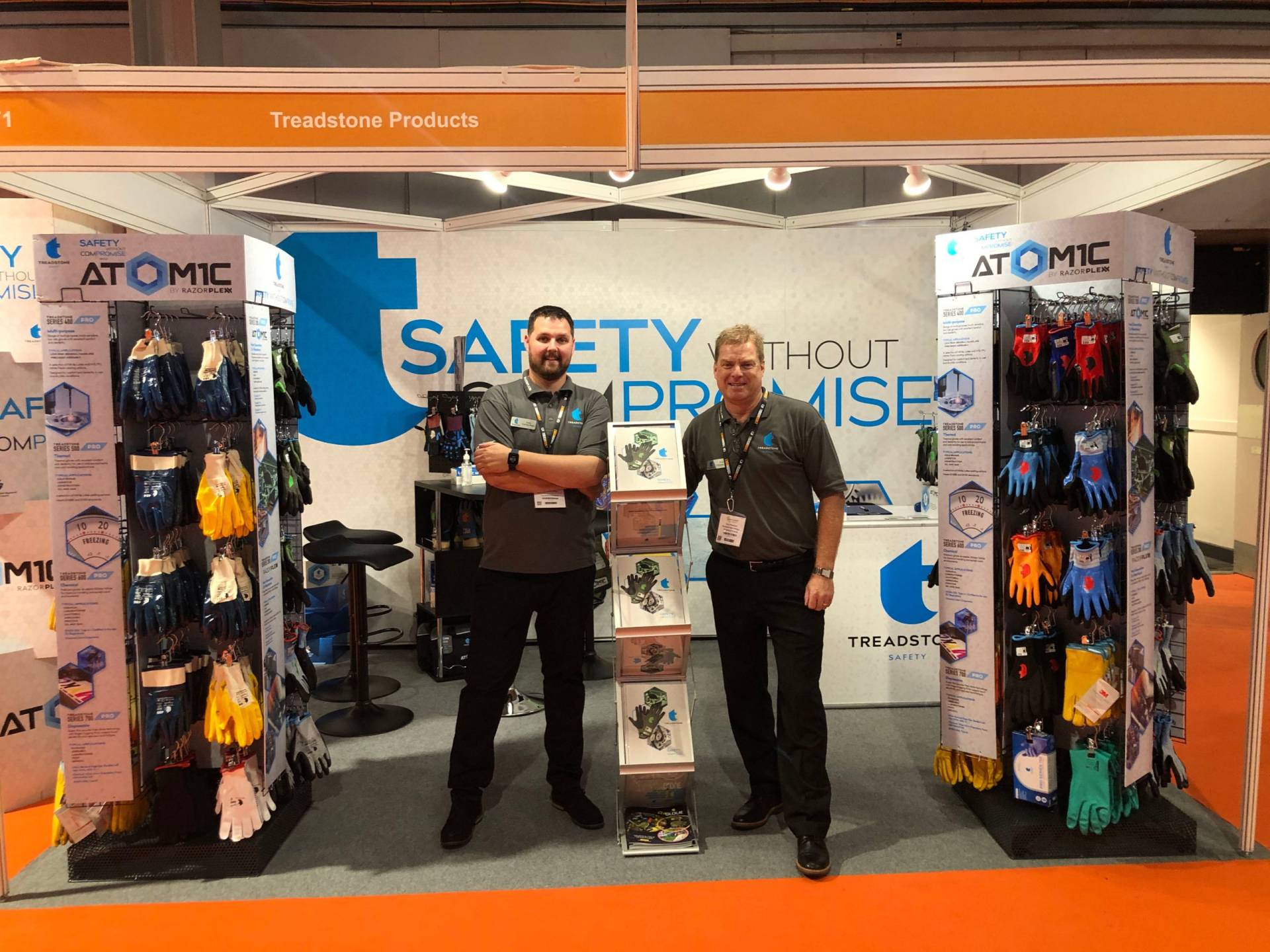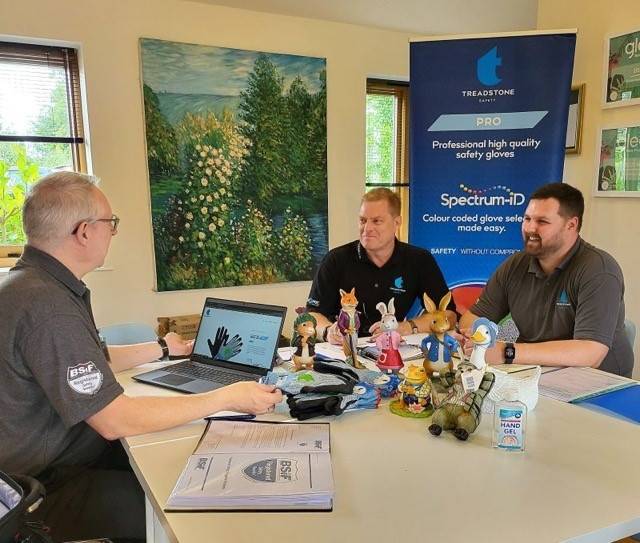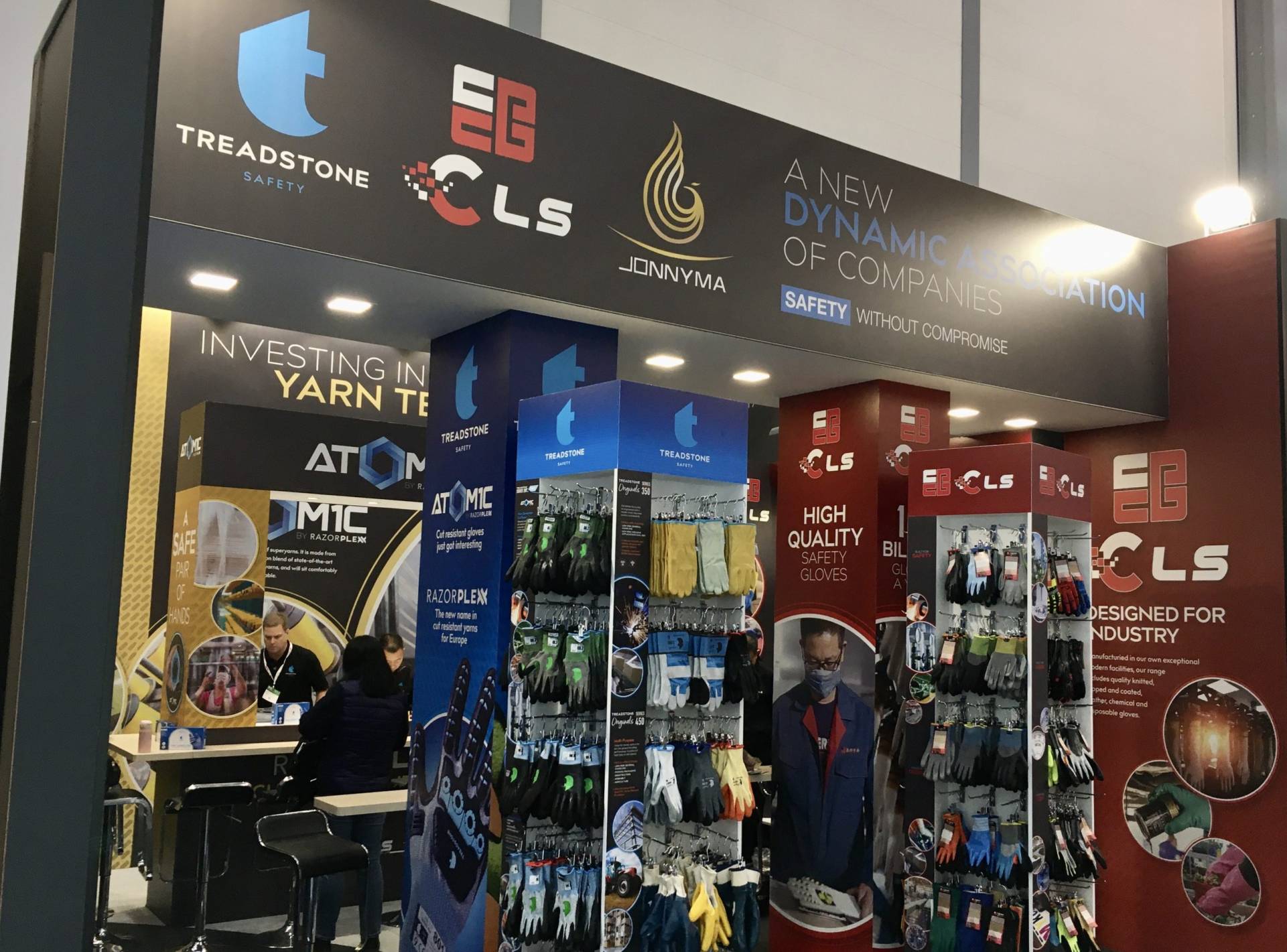 Slide 1
Treadstone Safety Stand A+A Dusseldorf 2019
Slide 1
Treadstone Safety Team NEC 2021
Slide 1
Treadstone Safety Subcon Show 2023