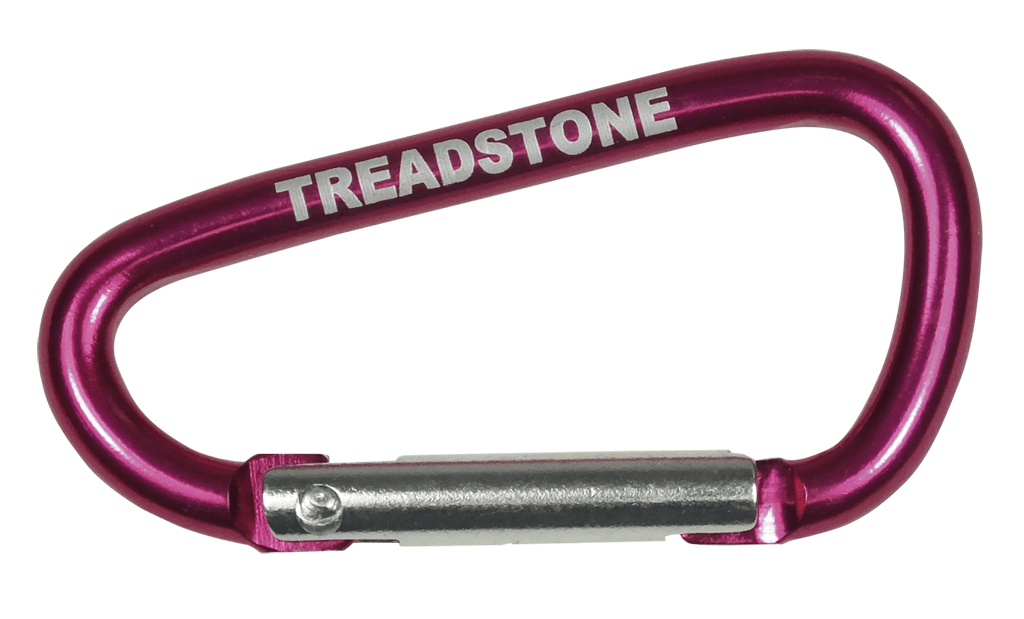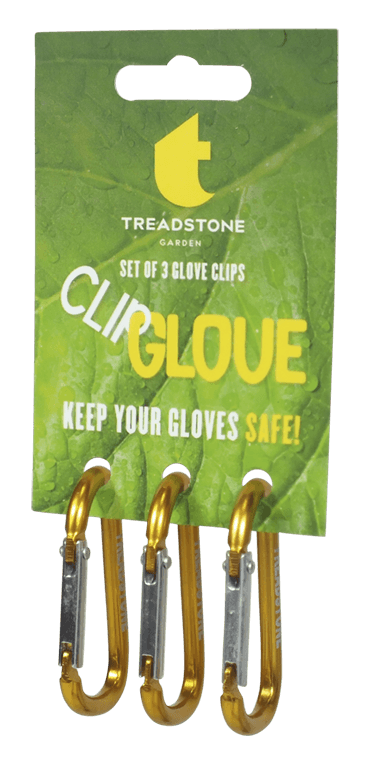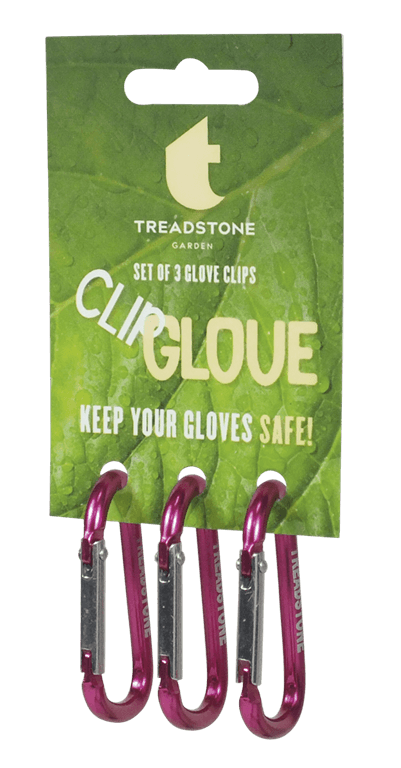 THAT CLEVER
LITTLE CLIP!
Each pair of gloves is held together with an Aluminium Carabiner clip. This clip holds each pair together in store, so no more torn header cards!
The design also allows consumers to try on both gloves without removing them from the clip. But the real beauty
of the clip is that gardeners will never lose their gloves again! Clip them to a belt or a garden bag, hang them in the shed or on the line to dry – Genius!
SET OF 3 GLOVE CLIPS
KEEP YOUR GLOVES SAFE!
• Aluminium Caribiner clip
• Clip gloves to your belt or bag
• Hang gloves in the shed or on the line to dry
YELLOW One Size TGGL087 (12)
PINK One Size TGGL088 (12)